My Team
I regard my clients' financial security among the most important issues - and so does my team of professionals that are focused on understanding and serving each individual client. Call whenever you have a question, concern or need. We are eager to help.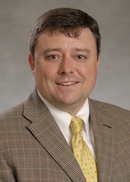 Derrick Free
Chief Operating Officer
Office 615-503-2820

Derrick serves as our firm's Chief Operations Officer and has been affiliated with Northwestern Mutual since becoming a client in 2004.  As COO, Derrick is focused on managing the daily operations of our firm and our team, recruiting and developing new financial representatives, and serving as a consultant to the veteran financial advisors in our office.
Prior to joining our firm, Derrick practiced law as a litigation attorney with a prominent Nashville law firm and served as a corporate and foundation development officer with his undergraduate alma mater, Lipscomb University.
Derrick received his Juris Doctorate degree from the University of Tennessee College of Law. He has been involved in various community organizations including the Nashville Kiwanis Club, the Nashville Area Chamber of Commerce, the National Association of Insurance and Financial Advisors, and the Davidson Group.
Derrick and his wife, Wendy, have been married for 16 years, and they have two beautiful daughters, Anne Wesley and Gracie.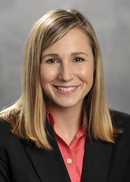 Amy Thurman
Director of Operations and Client Service
Office 615-503-2823

Amy joined Northwestern Mutual Franklin in May of 2016 as a financial representative.  In December of 2017, she transitioned onto Team Nunn to use her gifts in a team setting.  She has served in many different roles on Team Nunn, but currently focuses on enhancing the client experience.
Amy earned her bachelor's degree in Psychology from the University of Tennessee at Knoxville in 2000, and currently holds her insurance and FINRA licenses and Series 6 and 63 designations.   She enjoys reading, watching her three sons play sports, and spending time with friends.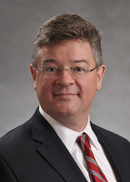 John R Gilchrist Jr, MBA
Associate Wealth Management Advisor
Office 615-503-2820

After earning an MBA from Belmont University, John joined Northwestern Mutual in 2013 and Troy's team in 2014. He supports Troy's mission of helping our clients achieve their comprehensive financial planning goals. Focusing on plan preparation and gap analysis, John uses the available planning software to build plans for clients that integrate their current financial situation with a long-range plan to help clients reach their financial potential based on their goals.

 John has insurance and FINRA licenses and holds his Series 7 and 63 designations. He loves family time with his wife and two children. John also enjoys spending time with friends, especially if it involves music or sports.
Molly P Durr
Associate Financial Representative
Office 615-503-2856

Molly graduated from Purdue in '08 Suma Cum Laude with a degree in Communications and was a member of Chi Omega sorority.
She has worked in the Financial Services industry for the past seven years including the Chicago Board of Trade for an alternative investment firm named Ulhmann Price Securities. She started with Northwestern Mutual in July of 2013. She worked for the Managing Director and Field Director of the Oak Brooke, IL District Office and the current Managing Partner of the Chicago Office. She worked for a 25+ year veteran in the Chicago Network Office and for three veteran advisors in the top 1% of company for sales recognition. All have hit Forum for 10+ consecutive years.
Her role includes managing and servicing our clients and facilitating the accumulation of new assets and new clients. She processes all new investment and insurance business including 401(k) rollovers, retirement account transfers, and setting up new brokerage and advisory accounts and annuities.  She helps clients apply for life, disability, and long-term care insurance. She manages all investment service requests including trades, money transfers and administrative needs for insurance.  
Molly moved to Nashville in Feb. of 2017 and lives in the Belmont/Hillsboro neighborhood near 12 South. She enjoys going to concerts, trying new restaurants around town, binging shows on Netflix, and continuing her childhood love of archery.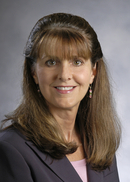 Carolyn F Vermilye
Director of Finance
Office 615-503-2848

In 2001, Carolyn joined the Northwestern Mutual Dallas office, where she was the Recruiting & Contracting/Licensing Coordinator.   In 2004, she & her husband moved from Dallas to Franklin, and she joined Troy's team soon thereafter.   She worked with Troy in his personal practice for approximately thirteen years.  In September 2017, she transitioned to part-time, and has taken on the role of Director of Finance.
Carolyn graduated from Belmont College with a major in Finance, earning a Bachelor's in Business Administration.  In her spare time, she loves traveling (especially to Europe), reading, spending time with her 90-year-old mother, & antiquing with her daughter.
Mary Ann McPherson
Administrative Assistant
Office 615-503-2820

Mary Ann was born and raised in Nashville.  She started her own bakery where she made specialty desserts for restaurants, country clubs, and hotels for 16 years.  She also produced and manufactured brownies for Logan's Roadhouse for 13 years.  She even had the chance to own and operate a gourmet bakery and coffee bar in downtown Franklin.
Since closing her business in 2009 she has worked for Lexus and Publix in Cool Springs.
Mary Ann has recently joined Northwestern Mutual where she serves as part of Team Nunn as well as for individual advisors, Jim Patton and Kevin Davey. She loves the varied work that she gets to do at Northwestern Mutual and the people she gets to work with.
In her spare time, she enjoys attending Brentwood Baptist Church, reading mysteries, watching good movies, and baking!